Certain areas that don't allow for natural draining to remove water may require storm and flood pumps. These pumps help with cleanup efforts for many locations, including cities, coastlines, and municipalities where natural water runoff is difficult and slow. 
What Are Storm & Flood Pumps?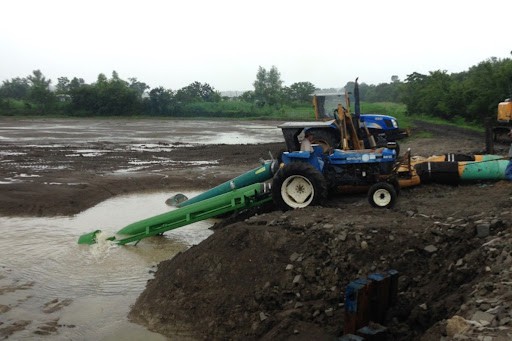 Storm and flood pumps are critical for many flood defense plans, helping to effectively and efficiently remove water in various locations. These pumps are key infrastructure investments, as they can streamline decisions regarding pump station design, construction, and maintenance. 
Storm and flood pump systems help protect areas from damage due to floodwater by pumping large volumes during, after, and prior to stormwater events.  Getting ahead of and keeping up with flood water accumulation is key to limiting extensive water damage. Many locations near large bodies of water that can overflow make use of these pumps to remove large amounts of water in anticipation of upcoming events. Some flat land areas may also use them at low terrain points where they don't have natural water runoff.
Pumps designed to remove floodwater may also remove some of the fibrous and solid materials that flow with it. For example, some floodwaters may contain branches, leaves, trash, weeds, dirt, and certain types of sediment such as mud, silt, soil, and sand that can clog, contaminate or damage a pump impeller or bearings.  A reliable storm and flood pump solution will help minimize pump downtime and prevent debris from becoming an issue at any point.
Some submersible storm and flood pumps use a submersible motor to drive them. Ideally, submersible pumps will feature non-clog impellers with protected power drives in order to provide high levels of efficiency with reduced lifecycle expenses.
Reasons for Using Storm & Flood Pumps
Applications use storm and flood pumps for several reasons. Locations may require them due to the presence of:
Sewage pipes and filtration plants

Rising groundwater in communities and industrial facilities

Seepage and overtopping of levees or dams

Excessive Rainfall and tidal surge

Open-pit spillage with contaminated runoff

Unbalanced water (hydraulic) pressure resulting from flooding

Impermeable wet ground with no absorption capacity

Concrete surfaces and culverts along highways and underpasses
Gator Pump's Storm & Flood Pump Capabilities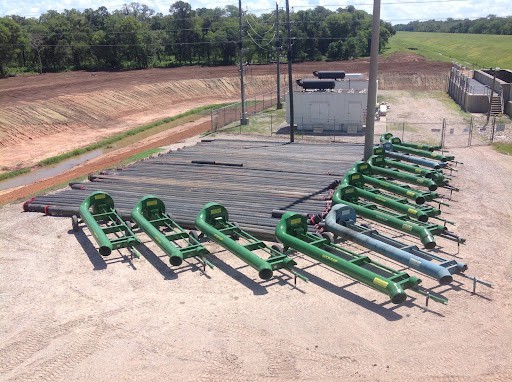 If you require high-quality, reliable storm pumps for any location, Gator Pump offers some of the best solutions for any application. Depending on our clients' needs, they'll benefit from a number of key design capabilities, such as:
Fixed or Portable Protection for Multiple Areas
Our storm and flood pump solutions have the ability to protect municipalities, communities, and residential areas as fixed design features or portable trailer-mounted deployable assets. One location we serve is the Sienna Plantation in Houston, Texas. This community located near the Gulf of Mexico requires frequent stormwater pump solutions, which we were able to provide as mobile placement options to meet rapidly changing storm events.
Wetland Management
Many wetlands are prone to flooding with ample rainfall, which could cause harm to local and protected wildlife. To help prevent this from occurring, we provide systems that compensate for flooding and facilitate habitat control.
Open-Pit Mining Operations
In these facilities, water depth and drainage can slow production. Tailings ponds have containment dams that often cannot hold hydraulic pressure and the risk of wall failure carries severe consequences.  Our pumps can help remove unwanted water in these environments to increase productivity, prevent contaminated overtopping, and relieve pressure from earthwork barriers
Environmental Contamination Prevention.  Dairies, feedlots, and agriculture yards have a manure containment requirement that can be impacted during storm events.  Our manure slurry and sludge pumps can agitate these pits and pump them into fields or trucks for waste control to prevent environmental contamination.
Safe Plant Operations
Industrial facilities, chemical plants, and petroleum refineries all require low sump drainage to create a safe area for workers and operations. Rising floodwaters can damage infrastructure and disrupt power and access to the safe operation of plants and facilities.  We have vertical and floating quick response pumps to keep low sump areas dry.
Control of Waterflow for Infrastructure
The U.S. Army Corps of Engineers often uses pumps to remove water amid floods along rivers, levees, and waterways across the U.S.  Additionally, our pumps are certified for military airlift transport and are readily deployable assets in emergency response conditions.
Storm & Flood Pumps from Gator Pump
For applications in need of dependable storm and flood pumps, Gator Pump provides some of the best available options. Our pumps are solid steel fabricated and are regarded for their rugged performance in flooding events.  We can protect a wide range of areas, with applications such as emergency pumping stations, flood control pumps, fish and wildlife refuge management, permanent pumping stations, and many others.
Have any additional questions for us? Contact us today. To get started on finding the right solution for your application, request a quote at any time and we'll connect you with one of our representatives.